Become a Fan today!
Register here, it's free:
Become a Fan today!
Register here, it's free:
Our Library
Search and find the solution to your cleaning questions in our easy-to-use exclusive digital library. All tips are newly updated from the Queen's NY Times best selling books, including brand new cleaning tips never seen before. Learn more

Linda Cobb, the Queen of Clean, ®  is the go-to expert for all things Cleaning. For the past 20 years, Linda has wowed audiences with her eco-friendly money saving cleaning tips and appeared on many National TV shows: Oprah, Dr. Phil, The View, The Today Show, The List and many others.
Additionally, Linda has sold over 7 million copies of her multiple NY Times Best selling books named "Talking Dirty with the Queen of Clean.®"


The latest CLEANING TIPS from the Queen: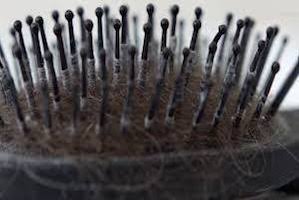 CLEANING BRUSHES and COMBS As seen on 3TV/Phoenix - Good Morning Arizona on Monday, October 26, 2020 at 8;45am Use the end of a rat tail comb ( or pick) and start loosening the hair from the bottom of the brush, working your way up to the top.  Really get under...
read more