CLEANING TIP SEARCH
Find your cleaning solution below
Search the Queen's cleaning tip solution library by typing in a keyword phrase below:
TOOLS AND PRODUCTS I CAN'T BE WITHOUT
TOOLS AND PRODUCTS I CAN'T BE WITHOUT (Aired on May 1, 2017 at 8:40am on Good Morning AZ/3TV)

There are certain tools and products that I turn to again and again. They are things I count on to do the job.
I will list buying info or websites for your information.
VaccUFLEX: This is an attachment for your vacuum cleaner that will turn it into a sucking machine. It comes with cup fittings to fit all vacuums and various size tubes to accommodate cleaning even the smallest, tightest areas. I use for my chandeliers inside and out, getting into edges of my upholstered furniture, for the car – it reaches into the smallest areas, I have even sucked my ring out of the drain with it. A must have for home, garage and workshop. Quality made in America. Vaccuflex.com or amazon.com
BASEBOARD BUDDY: I have used this and recommended it for years. Invented by an AZ woman. It dry cleans or wet cleans baseboards, door moldings and window frames. No crawling on your knees or grabbing a ladder anymore. Baseboard budy.com or Walmart, Target, Bed Bath and Beyond.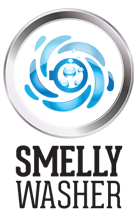 SMELLY WASHER/SMELLY TOWEL: Cleans the washing machine and the stink out with just a capful of this natural product. Also removes that nasty odor from towels and workout clothes. One bottle cleans the washer once a month for over year. Go to Smellywasher.com for purchase locations or order at amazon.com.
BARKEEPERS FRIEND CLEANSER: What doesn't this do. Cleans cooktops without scratching. Cleans sinks, tubs, showers, toilet and removes rust even from pool decking. It a mild pumice cleanser that does an amazing job. It won't scratch any of your surfaces. Find in grocery, big box and home centers.
ENDURANCE BIO BARRIER: Removes mold and mildew from inside and outside surfaces. Second step is the bio-barrier that keeps it from growing back. This product really works. If you have mold that grows in your shower it is a must have. Best part, it is environmentally safe! Amazon.com
ODORZOUT: Safely removes odors, including urine, from all surfaces. Use it dry and let it absorb and eliminate all odors. Use in the laundry to remove smell from clothes So safe a baby can crawl through it. To purchase this product go to: http://odorzout.com/
FINISH DISHWASHER DETERGENT: It's great for hard water. Cleans thoroughly and completely. Find in grocery stores, big box stores etc. TIPS: don't prewash your dishes as you rinse. Today's newer dishwashers sense the dirt and clean accordingly. If you are pre-rinsing you are keeping it from doing the job. Just scrape and put things in the dishwasher. Make sure that you run hot water at your sink until it is hot so you are getting hot water to the dishwasher immediately. Otherwise you are washing with cold water.
SPOT SHOT INSTANT CARPET STAIN REMOVER: My go to carpet spotter. Works on ink and pet stains. Follow directions for success. Available at grocery and big box stores. It really works and is reasonably priced. Can also be used on laundry stains.