CLEANING TIP SEARCH
Find your cleaning solution below
Search the Queen's cleaning tip solution library by typing in a keyword phrase below:
JEANS TOO BIG…JEANS TOO TIGHT? How to fix them – VIDEO
JEANS TOO BIG…JEANS TOO TIGHT?  Fix them with these hacks – As seen on 3TV/Phoenix (Good Morning Arizona) – Monday, February 18, 2019 (8:40am) – Watch the broadcast video at the bottom of this post.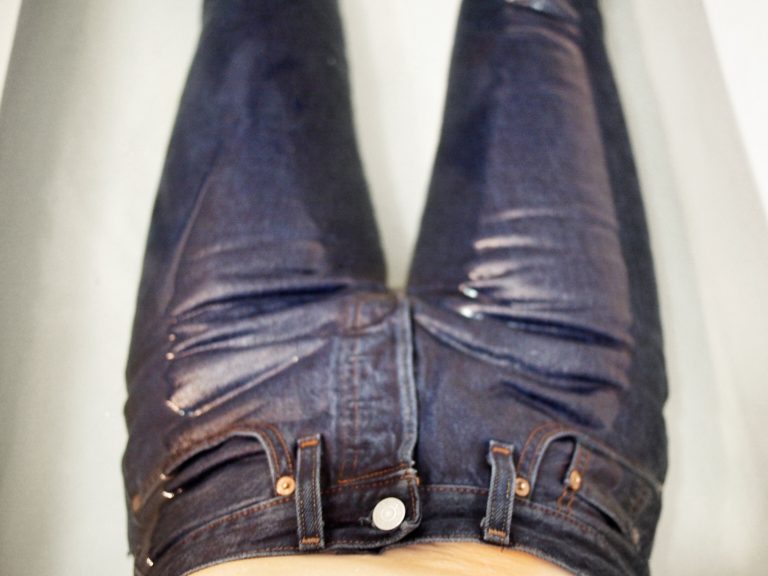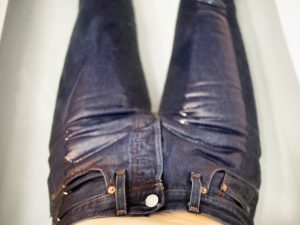 JEANS TOO BIG
Wash them in HOT water
Dry them in a HOT Dryer
Put a small piece of elastic in the back waist so they conform to your shape
JEANS TOO TIGHT
Spray them with WARM water and stand on the legs stretching them in all directions.  Pay special attention to tight areas.  Be sure you are pulling hard.  Hang them to dry
This one is a bit strange, but don't knock it until you try it!
Fill a bath tub with warm water.  Put on your jeans pulling them up the best you can.  Fasten if you can.  Now, sit for 15 minute or so as the fibers relax.  As you are sitting keeping pulling together at the waist and zipper area.
Now, let the water out of the tub and carefully remove the jeans.  Hang them to dry.  The goal here is to relax the fibers and have them conform to your shape.
Never use fabric softener on jeans.  It will relax the fibers and can have that "stretched out" look and baggy knees.
BAGGY JEANS:
Buy jeans containing Lycra.  They maintain their shape better.  Wash only in cold water.
TO WASH or NOT TO WASH
Yes, you need to wash them.  Bacteria and grime will deteriorate the fibers.  For regular wear, wash them every 3 – 5 wearing's.  Of course, if you are wearing them to do a dirtier job, wash as needed. 
Dry cleaning jeans with Lycra will deteriorate the Lycra over time and they will lose their shape.
BEST WAY TO WASH YOUR QUALITY JEANS
Wash in cold water.  Best way:  Allow to soak in the washer in cold water, agitate for a few minutes and then go right to the rinse.  If you have an adjustment on your washer, use a medium spin not high.  Hang by legs on clip hanger to dry.  Do not put in the dryer. Remember Heat causes shrinkage even  in the length.
Jeans worn for work doing dirtier jobs need to be washed in warm water. 
 Watch the Broadcast video below…