CLEANING TIP SEARCH
Find your cleaning solution below
Search the Queen's cleaning tip solution library by typing in a keyword phrase below:
CLEANING AND CARING FOR YOUR SHOES – VIDEO
CLEANING AND CARING FOR YOUR SHOES – As seen on 3TV/Phoenix (Good Morning Arizona) – Monday, May 7, 2018 – 8:40am  – SEE THE BROADCAST VIDEO BELOW
REMOVING TOE MARKS FROM SANDALS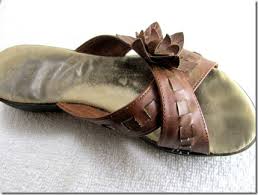 Wet a micro fiber cloth with warm water and wring out. Firmly rub the toe marks, working in all directions. Keep turning the cloth to a clean area, rinsing and wringing again if needed. If the shoes has a fabric toe area, once you have the area clean, take the microfiber cloth and reset the nap.
For heavy soiling, spray the stained fabric portions of your sandals with carpet or upholstery cleaner. Do not get the cleaner on leather or other materials unless the label states it is safe to do so.
Let the cleaner sit for the recommended period of time according to label directions.
Begin to rub with a micro fiber cloth to work out stains.
Blot the work surface periodically with a white paper towel. If the paper towel turns dark, you still have some scrubbing to do. As the mess is lifted away and the paper towel lightens, you know your efforts are being met with some success.
Once the paper towels are coming away fairly clean, rinse the carpet cleaner away by blotting the area with a sponge dampened with water, rinsing the sponge frequently. Blot firmly to remove moisture.
Allow the sandals to air dry to be sure the soiling is removed.
Repeat if necessary.
HOW TO WASH WHITE CANVAS SNEAKERS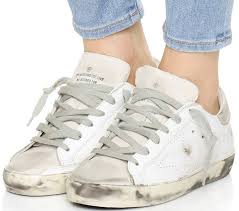 Do you have a pair of white canvas shoes that need cleaning?
For white canvas shoes, apply a paste of automatic dishwashing detergent mixed with hot water to the shoes. Let this soak for at least 30 minutes, then scrub the surface with a nail brush or tooth brush. Rinse well and allow to dry out of the sunlight. Do not put in the dryer. This will cause a brown line to appear on the canvas where it touches the rubber sole.
You may also wash the white shoes in the washing machine. Put them in in a zip up delicates (lingerie) laundry bag with your regular detergent and ½ cup of Twenty Mule Team Borax. When done, re-shape the shoes and dry out of the sunlight. Once dry you can apply a coat of spray starch to them so they stay clean longer and clean more easily the next time.
I have also found, while testing ZOTE Soap, that you can wet the shoe with warm water and lather the ZOTE on the shoe. Rub firmly or use a brush, rinse and launder as above in the washer or rinse, spin out in the washer and air dry.
HOW TO WASH YOUR KICKS – ALL COLORS and TYPES – GREAT FOR SKETCHERS GO-WALKS ETC.
Remove the laces and put them inside a pillowcase or wash bag. Next, wipe off as much mud and debris as possible with a soft brush. Pretreat with laundry stain remover or rub with a wet bar of Fels Naptha Bar Soap. Add your shoes to the pillowcase or wash bag and put in the washer. Add your detergent and ¼ cup of Arm and Hammer Washing Soda. Reshape the shoes and allow to dry out of the sun.
IN A HURRY?
Grab a baby wipe or Mr. Clean Eraser. Not perfect, but it will help.
REMOVING OIL STAINS FROM LEATHER SHOES
Blot the stain with a micro fiber cloth.
Cover the stain liberally with talcum powder or another absorbent powder, such as cornstarch or wheat germ.
Allow the powder to sit on the stain overnight.
In the morning, brush off the powder and the stain will be gone.
QUICK CLEAN AND SHINE FOR LEATHER AND FAUX LEATHER SHOES
Grab the furniture polish and a soft cloth or paper towel. Spray the shoe and buff. A little petroleum jelly on a paper towel will work also. Rub a small amount into the shoe and then buff to a shine.
CLEANER AND CONDITIONER FOR ALL LEATHER SHOES
No matter what color your leather shoes are, you can easily clean and condition them with LEATHER CPR. I have talked about this before for use on leather car interiors and leather furniture. It works equally well on all leather shoes no matter what the color. Not for use on suede.
Find at Bed Bath and Beyond and Amazon or Google for a store locator in your area.
SHOE ODOR
Use ODORZOUT to combat stinky shoes. Sprinkle in about a tablespoon or so and shake around. Let sit over night or until you wear the shoes the next time. Shake out the ODORZOUT either outside, in trash, over sink or toilet. Put them on. You are odor-free!
Make your own shoe buddies by putting ODORZOUT in a sock, tie the top and put in your shoes when you take them off.
ODORZOUT is 100% safe and natural and will not hurt feet or skin. It just keeps on working. It's safer than baby powder!
Go to Odorzout.com for purchase info. You can also order from Amazon.
Thanks for Talking Dirty with the Queen of Clean!
LIKE and we will share a tip each day
Watch the 3TV video here: