Description
COOKWARE POWDER CLEANER
This powder will remove stains and discoloration for stainless steel and aluminum cookware.
Use it on:
Pots and pans
Cookie sheets
Sheet pans
Stock pots
Stainless steel sinks to remove discoloration and remove stains
It will return them to like new condition.
Sold in a waterproof resealable shaker container.
Premium powder container: 12oz (340g)
TO USE IT: Wash the item you are cleaning. Sprinkle on the cleaner while the surface is still wet. Rub with a wet sponge, using a scrubbing sponge for difficult or old stains and discoloration. Rinse immediately and dry.
QUEEN SAYS:
Use it on stainless steel cutlery (silverware) to remove brown rusty looking spots from the dishwasher. Wet the item and then rub gently with a small amount of the powder cleaner. It will remove the discoloration immediately.
Safely use it on:
Porcelain sinks
Tubs
Showers
Shower doors and tracks
DO NOT use it on stainless steel appliances such as refrigerators, stoves, and dishwasher exteriors.
This may be my favorite product! It works quickly and easily time after time. It won't damage the surfaces it is meant for. It causes no harm. Earth friendly and biodegradable, its safe and a little goes a very long way, so it is economical. I have a stainless steel pan that was my moms and purchased in 1968. It still looks almost like new because the mad scientist in me has been cleaning it this way for a long time.
DISCLAIMER: We hope the information offered on this website and in our videos provide answers to many of your household problems. However, total success can-not be guaranteed in every case. Care and caution should be exercised when using chemicals, products, and formulas presented on this website and in the cleaning tip videos. All cleaning treatments should be tested prior to application, in an inconspicuous place. This is highly recommended and strongly encouraged. Please read and follow all information contained on product labels with care.
Watch the Product Videos
Other Uses: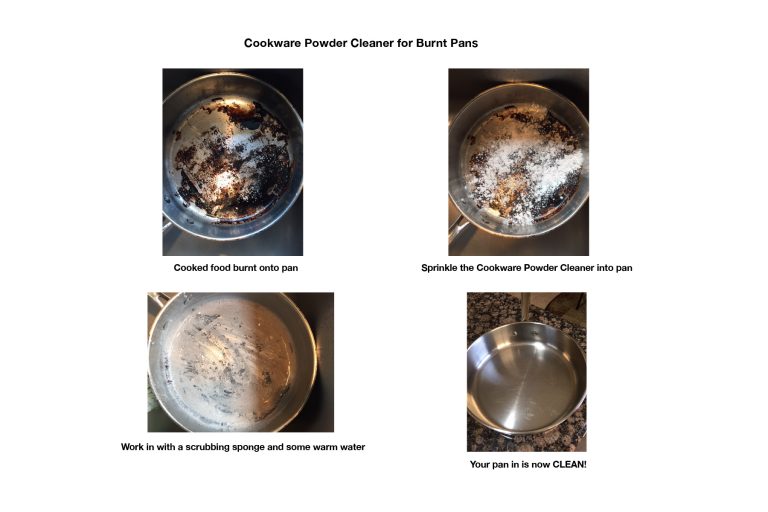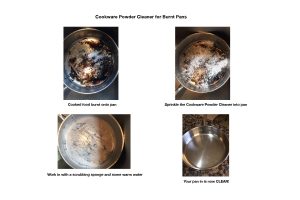 Linda Cobb, Queen of Clean Media Group LLC, and QOC Inc. hereby disclaim any liability and damages from the use and/or misuse of any product, formula, or application presented on QueenOfClean.com.