CLEANING TIP SEARCH
Find your cleaning solution below
Search the Queen's cleaning tip solution library by typing in a keyword phrase below:
Hiring a Cleaning Crew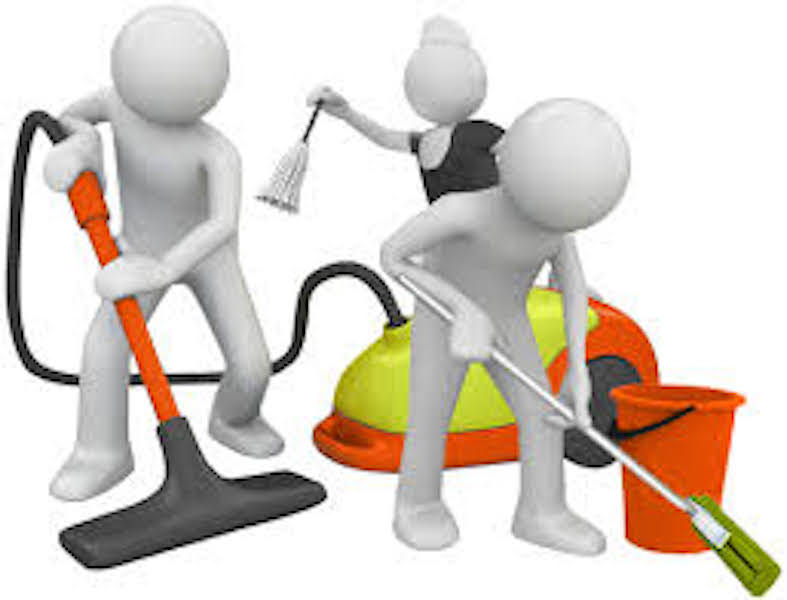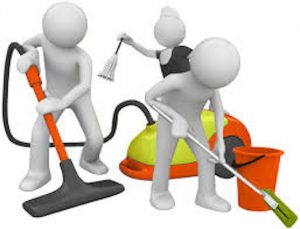 Kids are going back to school and those lazy days of summer are behind us now. In summer, we tend to be a little more casual about the house. We can live with it being a little messy because the kids are home and playing outside and so are we. The family vacations are over too and it's time to get serious about organization before the homework, sports, music, dance and everything else starts.
This is when you should evaluate how you use your time. Do you have time for that full-time job, cooking, laundry keeping up with the kids, school projects? Perhaps this is the time to think about hiring someone to come in and clean for you on a regular basis. You can do this to fit your schedule. It can be monthly, just to give you a break, bi-weekly to keep the house up with limited cleaning in between and weekly. Never lift a mop again! Even I have help every other week. My work days are long and my hours are crazy. I'd rather cut back somewhere else and know that my home is cared for in my absence.
The question is where do you start?
How do you find someone?
What questions do you ask?
What do you want them to do?
Word of mouth is the best way to go. Ask your friends, family, Facebook friends. Find someone who is happy with their clean technicians and have used them at least 6 months. It takes time to be sure you have the right fit.
Now set up some interviews. I encourage you to call 3 different companies/people. You can call a company that has franchises, a private cleaning company or an individual. All will have their pluses and minuses.
An individual can be more cost effective than a company. The cons would be that as they get busier they may not have the time they previously had and your cleaning may suffer. Cleaning companies have more flexible schedules, and are prepared to send another crew should something happen to yours. They also will have some of the insurance options that individuals don't have.
Now here is what you should ask:
What services are included? Any company should be able to tell you what is included in a standard cleaning. A checklist is a plus.
How long have they been in business?
Get details in writing. In case of a disagreement you can easily solve it if it is in writing.
What are their rates and how are they set? Some charge hourly per technician and some charge by the entire job. Sometimes the initial visit may be more costly as they get your house into shape for future cleanings.
Do they do background checks on employees? If you are hiring an individual and not a company, it is up to you to do the background check. Remember, most of the time you probably will want to be gone when your home is being cleaned.
Are they insured? Companies generally carry liability insurance and are bonded. Know what their policy is if something is damaged or broken. Bonding is vital just in case an employee steals from you. Bonding means that the replacement cost of that item or any cash is covered. You don't have to wait for the company to come up with the money.
Do they carry workman's compensation? This is important, if someone is injured in your home, and they don't carry this, you and your homeowners insurance are liable.
Do they bring cleaning supplies and equipment such as vacuum and mops etc. I personally don't want a vacuum that has been used in another house in mine. I insist that my vacuums, mops and cleaning cloths are mine. I keep them clean and I also know where they have been. Discuss what types of cleaning solutions you want used. I provide my own natural, environmentally safe products.
Be sure that the cleaning crew is familiar with how to clean any special surfaces in your home. Things like marble, stone and other surfaces need special products and special care. You don't want to come home to etched granite!
What if I am not happy with something? Will they send someone else to check the problem? Will they do something about it?
Last, be sure to provide a complete list of what you are expecting. You can adjust cleaning to fit your $$$ by electing to do some things yourself. For instance, make and change your own beds.
How will you admit someone to your home? Will they have a key, will someone be there to let them in, will they have access to a keypad? Leaving a key under the mat is really not a good option.
What about your pets? Where will they be? Give specific instructions as to where they are allowed and if they are allowed out. This is very important.
Look at the people who come to your home. How are they dressed? Are they professional, clean, do they offer suggestions? Will the cleaning technicians be in uniform so it is clear who they are?
Now create a checklist of things you would like done each time they come or every so many times they come. The best way to do that is to go room to room and make a list of what needs to be done in each room. Now decide if you want all of those things done or some of them. Also factor in your budget to help you to decide which items to include.
I am including a list of cleaning options for you to go by. Add or subtract as needed and be prepared to share a copy of this with the people you interview. That way there are no questions about what you would like done. Remember, this is just an example. Add or subtract to make it your own.
Be prepared on cleaning day. To get the most for your money have the house picked up so the cleaning crew doesn't waste time, and your money, getting the house ready to clean. Be sure everyone, including the kids, pitch in to do this.
Leave a copy of your cleaning checklist just in case someone that isn't familiar with the house should come. I always write Special Instructions in red so that they are seen quickly.
CLEANING CHECKLIST
KITCHEN
Clean stove top, drip pans, hood
Vacuum and mop floors
Spot wipe cabinet doors, drawers
Clean counter-tops and appliances
Clean microwave inside and out
Clean sink, stoppers and knobs
Clean refrigerator top, front, seals
Spot clean woodwork
Wipe baseboards & woodwork
BATHROOMS
Clean & sanitize sinks, faucets, toilets
Clean and shine mirrors
Wipe toiletries and towel bars
Clean tub, shower, tile and basin
Clean floors
Spot clean woodwork
REMAINING ROOMS
Tidy the room
Wipe telephones
Empty, clean wastebaskets. Replace bag if needed.
Dust wall hangings, pictures
Spot wipe doors, walls, light switches
Clean furniture and knick-knacks
Dust ceiling fans, blinds
Dust cobwebs
Dust baseboards, vents, window sills
Vacuum carpeting, mop floors
Clean laundry room including outside of washer and dryer
Sweep outside front entrance door
Wipe window sills, vents, baseboards
Wipe ceiling fans, blades, glassware
Clean and shine pictures
Wipe light switches and fixtures
Wipe vertical blinds
Vacuum furniture as required
SPECIAL INSTRUCTIONS
This can include special products, pet info etc.
Remember, you are in the driver's seat. Make good notes during the interviews. Keep a pro and con list and compare. Hire on the basis of a trial to see how it works for both of you.
Once you decide on a company or person, get things in writing. Have a clear understanding of what will be done. Get emergency phone numbers. This is vital. You want to be able to cancel in an emergency and also communicate with them in a timely fashion.
Good luck with your search and don't get discouraged if you need to make changes or change companies. Once you are firmly pleased with things, your life is going to be so smooth!
Thanks for Talking Dirty with the Queen of Clean!