Welcome to the official website
of the Queen Of Clean
®
Welcome to the official website
of the Queen Of Clean
®
Linda Cobb, the Queen of Clean

®,

  is the go-to expert for all things Cleaning. For the past 20 years, Linda has wowed audiences with her eco-friendly money saving cleaning tips and appeared on many National TV shows: Oprah, Dr. Phil, The View, The Today Show and many others. Additionally, Linda has sold over 7 million copies of her multiple NY Times Best selling books named "Talking Dirty with the Queen of Clean®"

.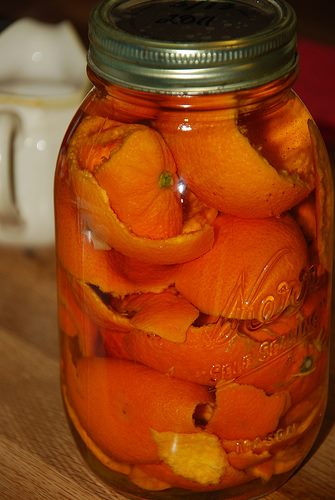 CITRUS CLEANER TWO WAYS - As seen on 3TV - Good Morning Arizona (GMAZ) / Phoenix, AZ on September 14, 2020 at 8:45am This is a mild citrus cleaner for all hard surfaces including granite and other stones. Take a quart jar and fill it with citrus peels. Use any peel or...
read more