These products and services are recommended and endorsed by The Queen: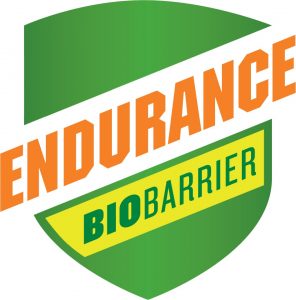 Our newest endorsement…. The Queen tested and recommends this great product if you have mold and mildew issues. Endurance Mold and Mildew Cleaner is a powerful yet non-toxic mold remover with no harmful fumes. Cleans and removes mold and mildew cells and spores. Also easily cleans away dirt, grease and grime. Use it as a daily household cleaner for any surface.
One application guaranteed to significantly outlast competitors, saves you time, hassle and money
Lasts 6 months on high traffic surfaces like bathrooms, kitchens, carpet, fabric, floors, etc
Lasts 2 years on indoor/outdoor surfaces like drywall, wood, metal, concrete, plastic, bricks, etc
Lasts 25 years on enclosed surfaces like attics, crawl spaces, stud/wall cavities, insulation, etc
More than double the surface area coverage of big competitors, plus stops musty odors and germs

Removes mold and mildew plus easily cleans away dirt, grease and grime.
Dilute with water per directions, apply, let stand for 5 minutes, wipe, rinse, no residue.
For tougher cleaning jobs, let stand up to 15 minutes, scrub, rinse, repeat if needed.
Powerful yet non-toxic daily household cleaner for tile, grout, drywall, wood, cement, etc.
Perfect deep cleaner before using our protection enhancing, non-toxic Mold Prevention Spray.
WHERE TO USE: Powerful yet safe mold removal and grime cleaner for all indoor/outdoor surfaces including tile, grout, drywall, floors, cement, bricks, vinyl siding, roofing, wood, metal, plastic, glass, you name it.
ULTIMATE 2-STEP MOLD PREVENTION: Step 1: Use our Endurance BioBarrier Cleaner Prep to clean away and remove mold, mildew, dirt, grease and grime. Step 2: Use our Endurance BioBarrier Mold Prevention Spray for enhanced, longer lasting protection against mold, mildew and germs that is guaranteed to significantly outlast competitors.
BENEFITS: With our two-step mold solution you'll get immediate mold-free surfaces plus the longest-lasting protection possible against the growth of mold, mildew and germs. Which means you avoid the time, cost and hassle associated with frequently re-cleaning mold off your surfaces. SAFE: Non-toxic. Biodegradable. No bleach. No triclosan. No harmful fumes (zero VOCs). Safe for people, pets, plants and the environment. Made in USA.
Available NOW on AMAZON: https://www.amazon.com/Endurance-BioBarrier-Mold-Prevention-Spray/dp/B00EP1NRWI/
---
Since my furry kids can't speak for themselves I wanted someone with more than a degree. I wanted a doctor who would take the time to search for answers if the diagnosis was difficult. Someone who wouldn't just send us home with pills, but would look to permanently solve, correct or make the problem something we could all live with. I wanted someone with a great bedside manner who would spend some time petting, hugging and getting to know our cats before the exam began. That is who Dr. Derksen is. Since she is mom to cats and a dog she is at ease with both of them.
Family VetCare offices: 
Chandler/Tempe: 480.526.5600   Mesa/Gilbert: 480.526.5555   Phoenix/Ahwatukee: 480.526.5585
Visit the Family VetCare website: familyvetcare.com
---
 The Vaccuflex will turn your vacuum into a more usable cleaning machine that you can use for all those miserable little jobs that the vacuum never worked for before. Clean your chandelier without taking it apart, clean the dryer vent and prevent dryer fires, use it to clean any small area, use it in autos and workshops.
Visit the VaccUFlex Website: http://vaccuflex.com
---
They service the greater Phoenix area for all of your cleaning needs.
Residential, commercial and Windows.
Call the Clean Therapy people and let them clean up the mess!
Phone: 623-206-7033
Visit the Clean Therapy FaceBook page: Click Here
Visit the Clean Therapy Website: cleantherapyaz.com
Have a great product or company??
If you would like your product or company considered and endorsed by the Queen, contact the Queen: HERE.